Promotional
Products Itasca
Branded Merchandise at L&L Graphic Solutions
When building a successful business, one of the most important things to focus on is establishing a consistent and recognizable brand. This is how many consumers will identify and refer to your company, and it can include everything from an eye-popping logo to a memorable slogan. It's also important to build up your brand for current and future employees so they can understand your brand culture and overall style.
L&L Graphic Solutions has a wide range of promotional products in Itasca that can help you, as a business owner, expand your brand. Thanks to our team of design experts, you'll be able to get the high-quality promotional products you need to become a flourishing, professional enterprise. Whether you already have ideas for branded merchandise or you need an original design, L&L Graphic Solutions can help.
Contact us today for more information on promotional products in Itasca.
L&L Graphic Solutions prides itself in offering a large variety of promotional products and branded merchandise to fulfill any business owner's needs. From the smallest pens to the biggest trophies, we can customize anything you need to ensure your business is thoroughly represented.
Below are some of the promotional products you can order through our high-quality branded merchandise services.
One of the best ways to represent your business is through stylish apparel and headwear. These can be offered to employees or sold to customers, with your company logo or another design of your choice placed wherever you request. L&L Graphic Solutions has dozens of different articles of clothing available, including t-shirts, legwear, and baseball hats, so you can outfit your company with a whole closet full of branded clothing.
Quality is our number one priority with all of our promotional products; that's why we only use the most trusted names in apparel for our branded products. Some of the brands we offer include:
View our apparel catalog to see how you can build your business' image with our wide range of promotional products.
Everyone deserves to celebrate their accomplishments, and your business is no different. That's why L&L Graphic Solutions offers custom trophies and awards, so you can properly commemorate the achievements of you and your employees. Whether it's for an employee of the month award or a trophy to acknowledge a new milestone, we can get you what you need to remember the occasion for years to come.
Office supplies can be bland, but they don't have to be. If your business regularly relies on stationery and pens, L&L Graphic Solutions can add some style with our custom stationery products. Whether you need watermarked envelopes or colorful pens with your logo on them, we've got you covered.
Productivity is everything in a successful business, and part of that productivity includes scheduling meetings and keeping track of important deadlines. One of the best ways to keep track of this information is with a calendar where you can write everything down, and there's no better choice than the custom calendars offered by L&L Graphic Solutions. If your Itasca business is located in an office, you could get all of your employees a customized calendar, so they have a place to keep track of their responsibilities every day.
In addition to our apparel offerings, L&L Graphic Solutions can accessorize your business with our expansive list of available bags and totes. From simple tote and drawstring bags to heavy-duty backpacks, you can give your employees and customers something that will remind them of your business every time they use it.
While you're upgrading your stationery, you can add some additional personality to your business with our personalized cups and mugs. Our high-quality designs ensure you and your employees can drink their morning coffee in style.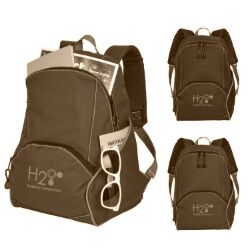 Everyone loves a little friendly competition, and you and your business can compete like no other with our personalized sports equipment. Whether you need gym bags or custom jerseys, we can provide you with equipment that will help you stand out at any event.
Experience Across Industries
Every business deserves quality branded merchandise. L&L Graphic Solutions prides itself on serving a wide range of industries. Whether you own a car dealership or financial office, our skilled designers are prepared to give your business the personality it needs.
The industries we serve include:
We take great pride in delivering the highest quality promotional products for you and your business. When you come to L&L Graphic Solutions, our designers will work with you through the whole process to find graphics that perfectly fit your needs. And once those graphics are complete, we'll print them on the very best materials available because the best way to represent your company is with promotional products that stand the test of time.
Our marketing and branded merchandise company is proud to provide promotional products to business owners in Itasca, IL and surrounding areas.
Why L&L Graphic Solutions?
L&L Graphic Solutions has helped numerous businesses build their brand and grow their reach. With our quality branded merchandise, you'll have everything you need to stand out from the crowd. Call today to schedule a consultation with our expert design team. We look forward to helping your business grow.